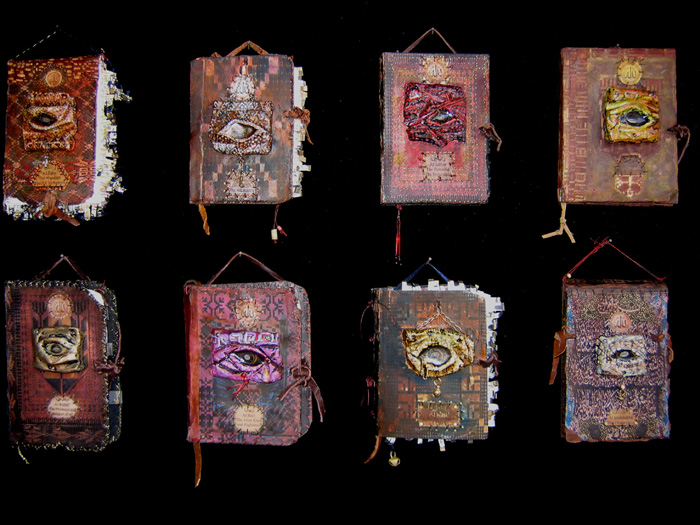 Title: 99 Names
Size: 99 handmade books, each approximately 7"H x 5"W
Media: Paper, leather, cloth, embroidery, gold leaf
The title "99 Names" refers to the 99 attributes (virtues) of God. The eye is a symbol for 'The Eye of God' and 'Keep Away the Evil Eye.' The eye is ceramic with a pupil comprised of either a miniature glass eye or Arabic calligraphy (denoting a virtue) embedded in clear resin.
Each book is uniquely designed and incorporates gold leaf and/or metallic gold accents with stitching, embroidery and leather. The underlying pattern on the book covers reference traditional Arabic designs and embroidery stitches. The 99 books are interactive journals. A book can be selected at random and the virtue can be applied consciously throughout the day.